Perception of Farmers on Usefulness of Mobile Service in Manipur
Keywords:
Mobile service, SMS, Perception, Paddy farmer, Manipur
Abstract
The revolution in mobile communication is providing a lifeline to agricultural communities around the developing world. Mobile phones significantly reduce communication and information costs. Mobile phones also provide new opportunities for farmers to obtain access to agricultural information, such as market prices, weather report, and agricultural techniques in various formats. Hence, keeping this in mind, a study was taken up to assess the perception of respondents on the usefulness of technologies transferred through mobile service functioning in Bishnupur District of Manipur. A sample of 120 registered farmers belonging to Intelligent Advisory Service for Farmers (IASF) mobile service was selected by using proportionate random sampling technique. Data were collected with the help of a well structured and pre tested interview schedule. The data collected were scored, tabulated and analyzed using appropriate statistical tools. The findings on respondents' perception on usefulness of mobile service showed that most of the respondents expressed that they were satisfied with the language used by the IASF mobile service in transferring the information.
References
Aker, J.C & Mbiti, I. (2010). Information from markets near and far : Mobile phones and agricultural markets in Niger, American Economic Journal of Applied Economics, 2 : 46-59.
Aloyce, M. (2005). CT for improved crop marketing in rural Tanzania: Project Summary: 1-30.
Jagun, A., Herks, R & Whalley, J. (2007).
Mobile telephony and developing country micro-enterprise: A Nigerian Case Study, Institute for Development Policy and Management. Available at www.sed.manchester.ac.uk.
Kennedy, P. (2013). IC and farming information: An evaluation of institutions and users' perception in Andhra Pradesh, American Journal of Research in Humanities, Arts and Social Sciences, 13(364): 142-147.
Mittal, S., Gandhi, S & Tripathi, G. (2008). Role of mobile phone technology in improving small farm productivity, Economic Survey, Ministry of Finance, Government of India.
Rizvi, S.M.H. (2010). Livelihood solutions through mobile technology: An assessment, Institute of Rural Research and Development, Technical Paper No. 1: 1-70.
Zanello, G. (2011). Does the use of mobile phone reduce transactions costs and enhance participation in agricultural markets? Household evidence from Northern Ghana, CSAE Conference 2011, Economic Development in Africa: (1)23.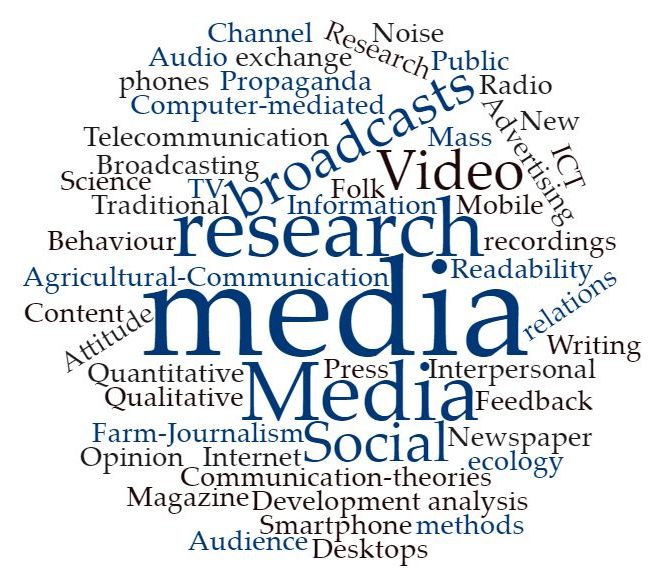 Downloads
How to Cite
Govind, S., Mani, K., & Christina, A. (2018). Perception of Farmers on Usefulness of Mobile Service in Manipur. Journal of Extension Education, 29(2). https://doi.org/10.26725/JEE.2017.2.29.5850-5856
License
Authors who publish with JEE agree to the following terms:


Authors retain copyright and grant JEE right of first publication with the work simultaneously licensed under a Creative Commons Attribution License that allows others to share the work with an acknowledgement of the work's authorship and initial publication in this journal.
Authors are able to enter into separate, additional contractual arrangements for the non-exclusive distribution of the journal's published version of the work (e.g., post it to an institutional repository or publish it in a book), with an acknowledgement of its initial publication in this journal.
Authors are permitted and encouraged to post their work online (e.g., in institutional repositories or on their website) prior to and during the submission process, as it can lead to productive exchanges, as well as earlier and greater citation of published work (See The Effect of Open Access).
Extension Education Society
https://creativecommons.org/licenses/by-nc-sa/4.0/
This work is licensed under a Creative Commons Attribution-NonCommercial-ShareAlike 4.0 International License.